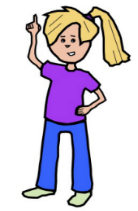 What the Allergy Community is talking about:
 June 7, 2014
EpiPen Take Action Event at Arbour Lake in Calgary, Alberta. If you would like more information or to register contact www.aaia.ca.
 May 4, 2014
On May 4, 2010, Anaphylaxis Canada set in motion, through Parliament, that May will be recognized as
Food Allergy Awareness Month.  It supports the 1.8 million Canadians who live with food allergies.  Several
other countries including the US, UK, Australia and New Zealand have similar declarations.
 April 2, 2014
An interesting article written about the increase of food allergies and autism written by Chris Malette.
 April 4, 2014
A great new Canadian commercial in the media –
"The One & Only Epi-Pen."
 April, 2014
Wondering if specific food allergies are linked to some spring allergies. Loyola University Health System looks at links to outside sources and food related reactions.  Birch pollen can be linked to apples, peaches, carrots and celery.  Grass can be linked to melon, tomatoes, and oranges.  Ragweed can be linked to bananas, cucumber and cantaloupe.
March 9, 2014
ctvnews.ca/health/ talked about why so many children develop asthma and allergies.
February 27, 2014 at 7:00 on CBC-TV
The Allergy Fix travels around to find out why food allergies are on the rise.  Find out more on The Nature of Things with David Suzuki.
January 22, 2014
Anaphylaxis Canada announces the release of the WhyRiskIt? app. You can download from the Apple App store.
December 2, 2013
Canadian pediatricians and allergy specialists are now saying that you don't have to wait to feed babies potential food allergens.
November 13, 2013
President Obama signed a bill that offers U.S. schools incentives to carry epinephrine.  This is good news for school-aged children that have severe food allergies.  Each child though should still carry their own medicine and plan of action information with them at all times.
November 2-4, 2013
Jenny Sprague, with the help of others, held the first ever Food Allergy Bloggers Conference in Las Vegas.  This was such a great opportunity for the allergy community to get together and discuss and share Allergy information. If you want to read all about it go to:
October 31, 2013
Halloween, a time to be very vigilant around the candy with your allergic child. Their are lots of candies to be had that contain many of the top 10 food allergens.
October 30, 2013
The U.S. federal government post food allergy guidelines for schools on how to protect children with food allergies.  About 15 states already have policies of their own within the schools.
October 14, 2013
Canadian thanksgiving and many get togethers with family and friends.  There are a lot of great allergy-free recipes  on-line that you can make and share.
September 7, 2013
Discovery Channel aired a medical documentary called, "An Emerging Epidemic: Food Allergies in America."  It was really well done and definitely worth a watch.
September 2, 2013
Back to school for many Canadian schools.  You can find great lunch and snack ideas on-line for your allergic child.  September is also a watchful month for the Asthma Peak, which is usually around the third week of the month.  It usually occurs with some children as they head back into the school setting with all the other kids and they are more sensitive with their asthma and what triggers it.
January 25, 2013
Sanofi Canada announces that they will offer the new talking epinephrine auto-injector by Allerject™.